Travel the World and the Seven Seas - my new treasury of lovely turquoise and ocean blue items, all inspired by a wonderful song and a beautiful bird painting. See some of my favorites below, here's the composition!
Inspiration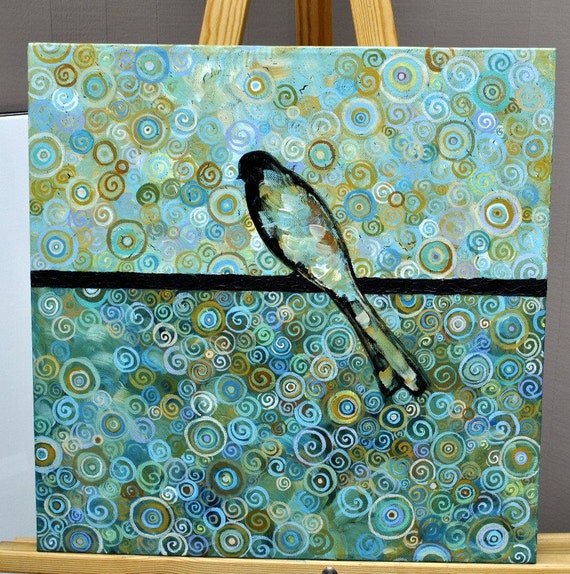 I love everything about this Bird Painting by Dana Marie. Such an extraordinary color set. Fantastic idea for composition, detailed background and simple yet strong form on the foreground. Fantastic, lovely, one of a kind!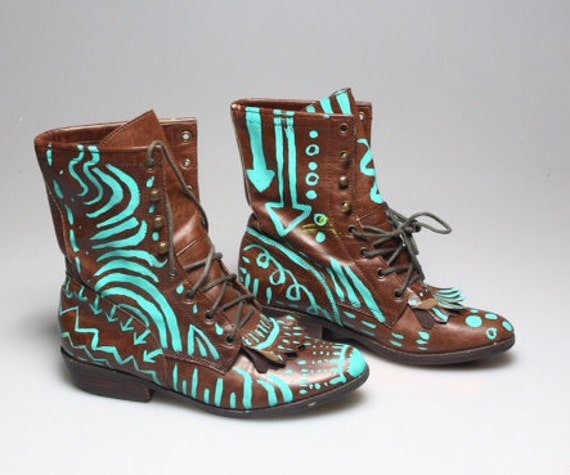 Amazing! I love it! Such a wonderful colors! I love the model also, it must be very comfortable, yet boots look delicate and feminine. Love to have them! Oh, and the name! Love it - Earthquake Boots!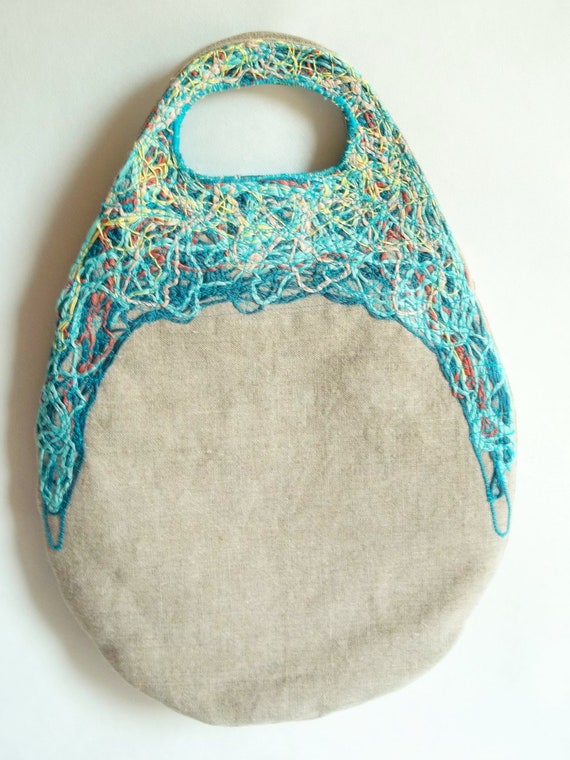 Lovely natural turquoise bag in oval shape. Applique is made from yarns in my favorite colors, the bag is made from oatmeal colored linen and it has a magnetic closure. Great design and idea!