Yesterday, one of my scarves was chosen for promo item on
Trendsetting Treasury Team
in Fast and Furious thread. Such an amazing opportunity! I would love to share my experience with you all!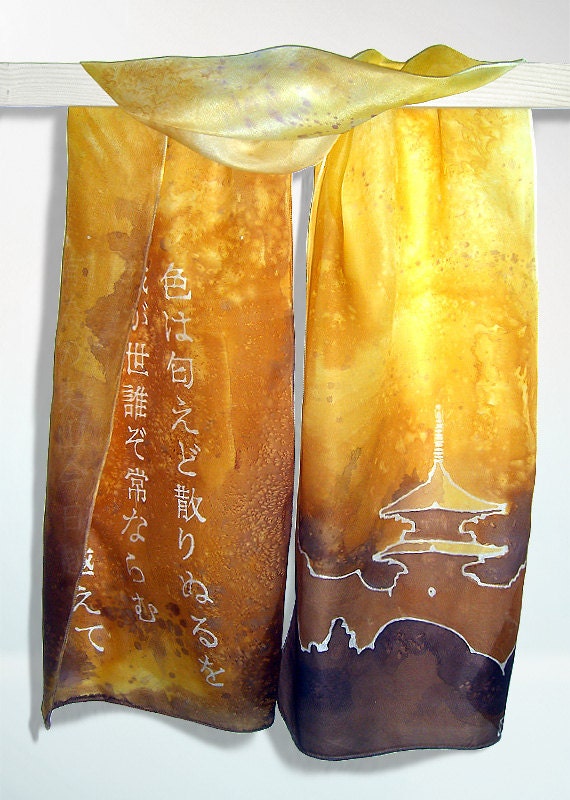 Firstly I participated in previous threads named 'Fast and Furious'.
This group game requires no more no less but to promote a given item. I faved them on Etsy, Tweeted, Pinned and anded a fav from my personal Facebook page. It's highly recommended to make a treasury with this item as well, but it's not obligatory.
After a week or so
I
was in
formed (convo) by a wonderful
KimandMark

from

three1seven that my silk scarf JAPANESE GOLD was randomly chosen for promotion on 18.08.
I've received such a wonderful feedback! Lot's of views (going up to 100) hearts and lots of such wonderful treasuries, that I've decided to share some of them with you!
Thank you all for support and help in promoting my silk scarf Japanese Gold! It was a wonderful opportunity for me, and I'm more than sure to take part in next Fast and Furious games!
I've shared most of the treasuries on my
Pinterest Board
- if you wish to re-pin it!