Magnolia tree in our garden just bloomed... for the third time this year! It has very few flowers, but they're there! Great, dark pink, gorgeous flowers! In this part of the garden you may almost feel a breath of May...
It inspired me to create a silk scarf with magnolia flowers, but first, the beautiful items in treasury...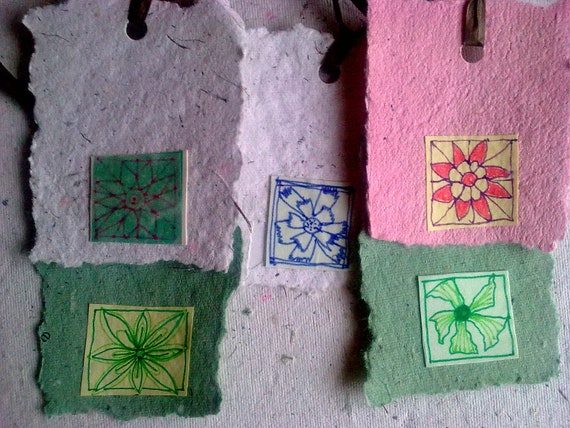 Beautiful photographed item, such lovely delicate colors. This lovely flower desings were collaged onto upcycled cardboard or handmade paper. Free shipping too - that's a nice touch!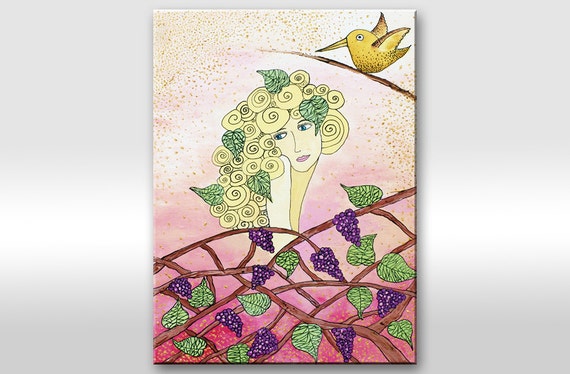 Beautiful painting (acrylic) on canvas, lovely and romantic composition, fantastic colors... I really love this original style, the women and the bird. It will look wonderful as a wall art at someone home!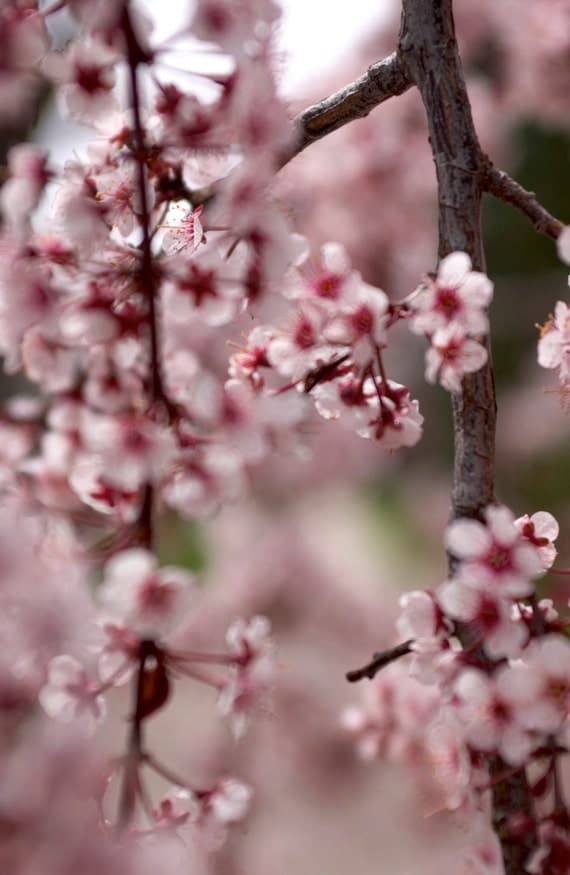 I love cherry blossoms! Do you remember this wonderful, spring fragrant? Can't wait, even now when the weather is great, can't wait for May and this gorgeous pink flowers!