Here's a selection of lovely Etsy handmade items in white - pale blue shades - a treasury called '
Early Morning
'. Hope you will find it inspiring!
And here we have some gorgeous items from the list! Let's have a look: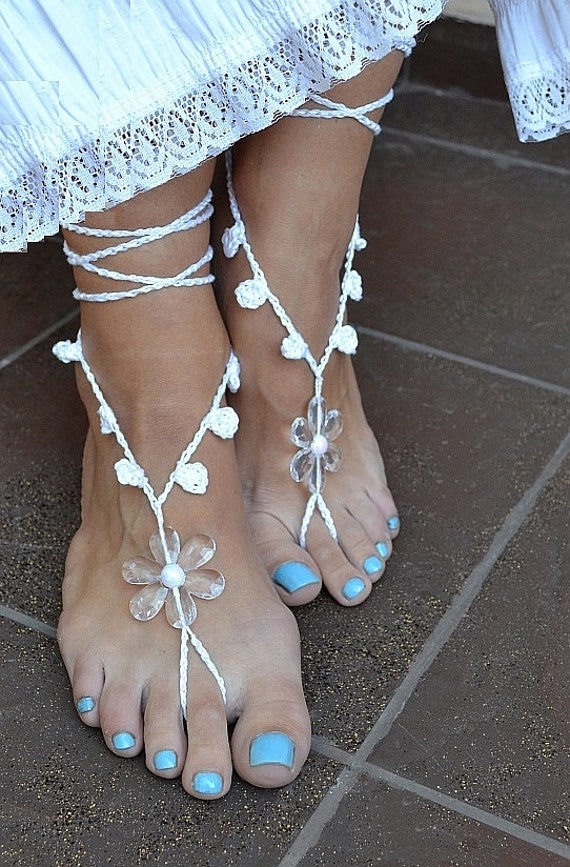 Such a lovely idea! This barefoot sandals are crocheted, hand made, from organic cotton. They are white, and what is really important - if you wish to give them as gift - they are "one size fits all". White, beautiful and there's a world - wide shipping :)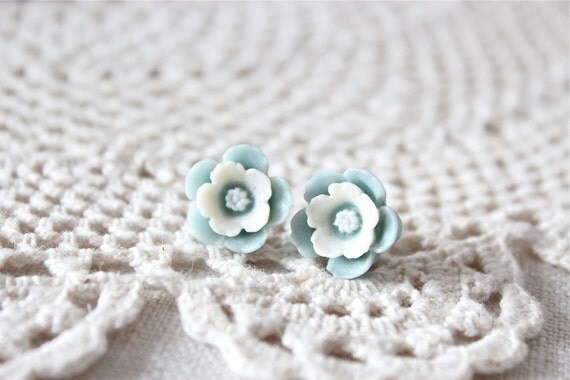 Delicate earrings, ideal shabby chic studs. Vintage style, as you can see. The earrings are 1/2 inch, with a pale blue and white flower. Stainless steel post are lead and nickel free, which is very important with earrings!
Lovely, lovely! Now off to make some sketches for a pale blue - white scarf! :)