My absolute favorite color set for clothes... navy blue and a bit of white. Of course there's always a risk of getting a "Navy look" something like a sailor costiume... so you have to be careful ;) here's some Etsy finds matching my Lord of The Rings silk scarf 'White Tree of Gondor' - hope you'll like it!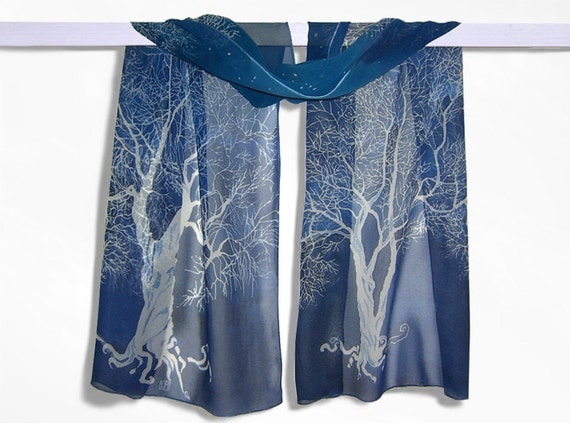 All of the items are really stunning, but I want to show you some of them closer!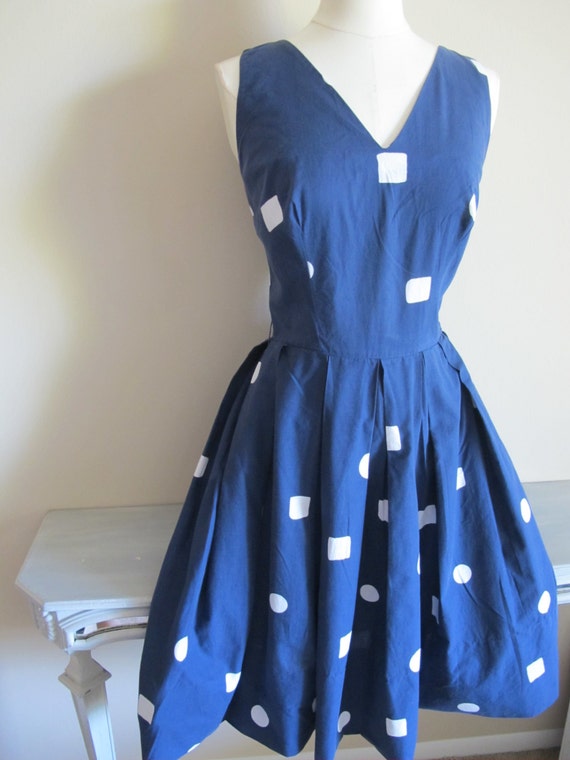 This one is so beautiful! Very stylish dress, very ladylike, great colors. Could you believe it's only 20USD? Please know that this is a vintage item with imperfections (small, you can barely see it, I say)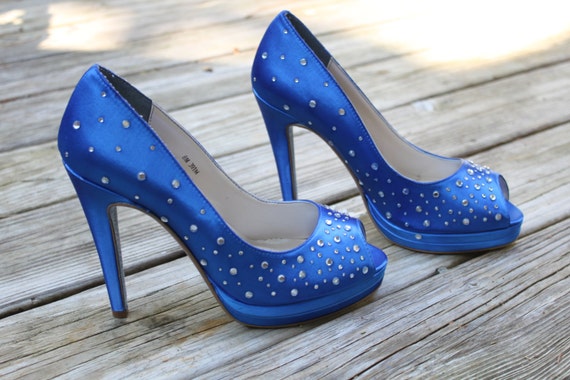 Beautiful shoes, so blue and shiny! I love this type, yup, those heels look high, but still they look comfortable! This shoes are hand dyed, as the creator says: perfect "something blue" for wedding!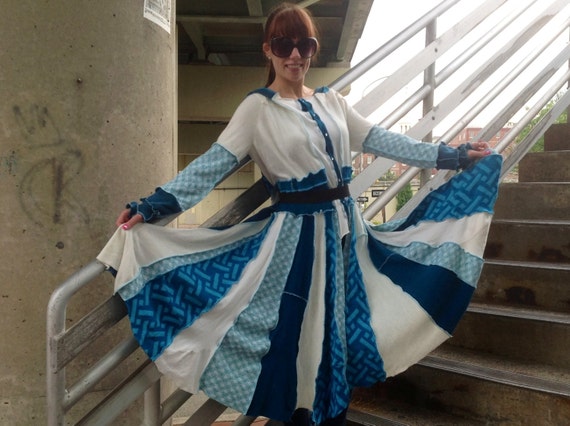 With this coat I fell instantly in love! It's so unique! yay. Made of 100% natural fibers including super soft wool, angora, cashmere, silk and cotton blends - that's a real treat.