Recently I've found some really lovely items on Etsy... I want to share them with you! Be sure to click on them to see more pictures in the owners shops.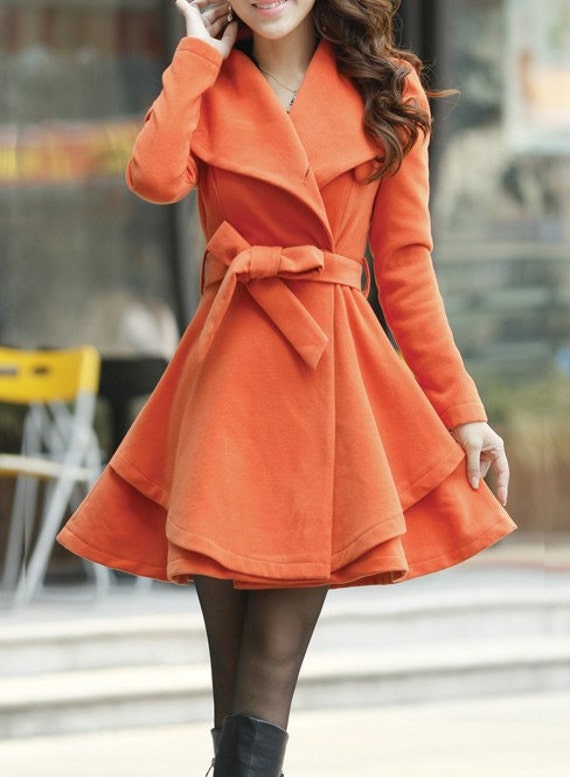 Absolutely gorgeous coat! I love this delicate peach/orange color... and the fasion is simply outstanding! can you imagine how warm and cosy it must feel? It makes wonders with every siluette, I'm more than sure! It's made of wool, could it be better?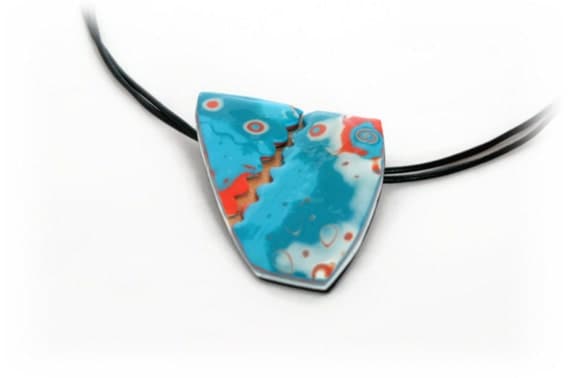 I love this pendant! Oh so blue, so beautiful, simply perfect with all this little orange drawings! It's made from polymer clay, and it's inspired by a mokume gane. I bet it looks gorgeous on every blue/gray eyed gal!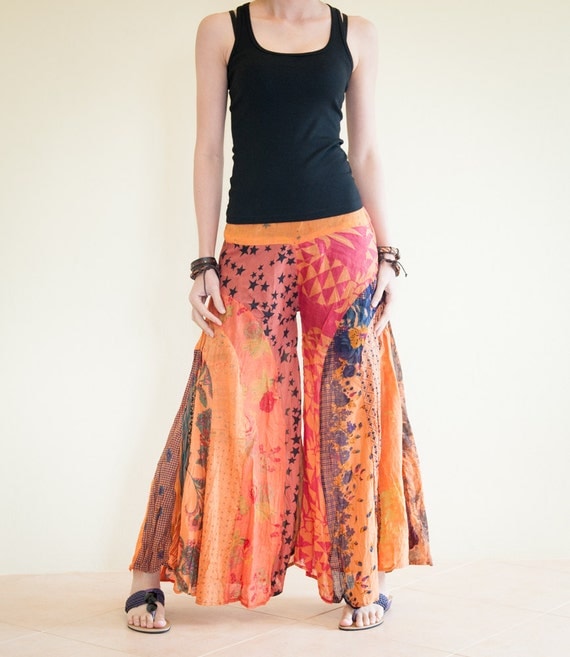 Astonishing! I'm in love with this design, with it's colors and patterns... and the fashion! It must be really comfortable. Very original look, hippie or bohemian, love them both! Made from cotton, so it must be soft :)
And finnaly - the treasury - hope you'll like it! It's a composition of peach orange & turquoise items, that I find lovely!