Nowadays, I can feel autumn in the night air... the sun is getting colder and smaller on the sky. I just want to cuddle up at home with my laptop and good green tea :)
In our family garden, there's a beautiful maple tree, that has yellow leaves during the summer, and then it turns golden. It inspired me to create new silk scarf called Autumn Leaves in gold and brown colors.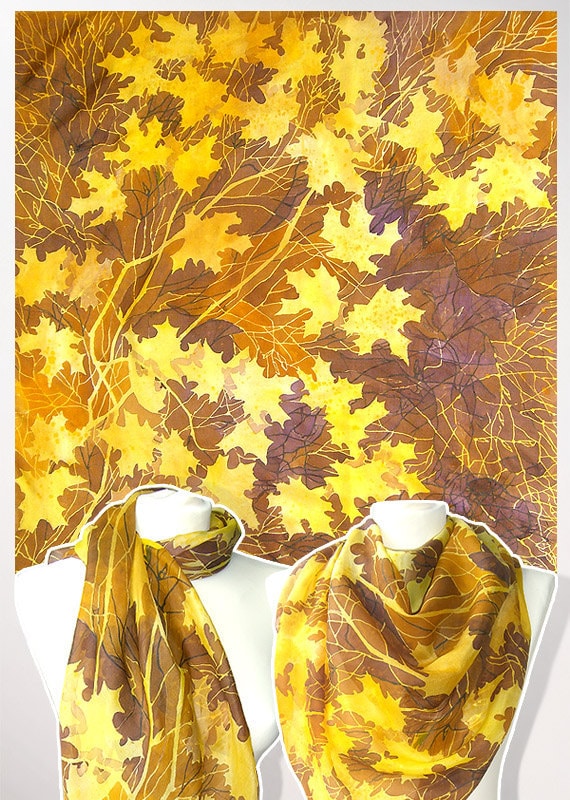 The silk scarf 'Autumn Leaves' is quite big (90x90 cm) and it's ready to be sent!
I love this color set, so I decided to create a treasury inspired by gold - brown (and just a hint of violet) composition. Enjoy!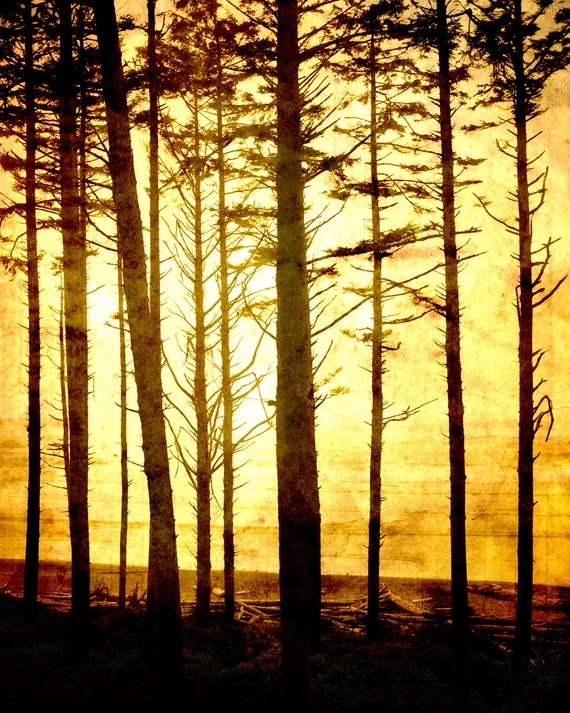 Magnificent photography! I just cant believe how beautiful it is! I love this strong gold light... can you see that this color is unique? Would love to visit that place. ARTIST: Scott Board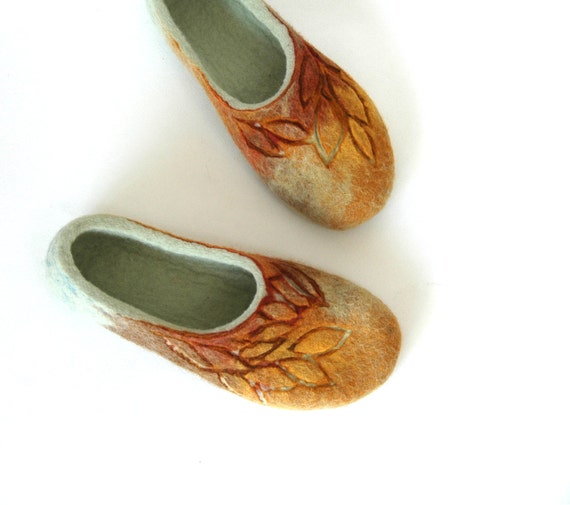 So absolutely cool! This shoes must be so cosy (hand felted). As the maker says:
extremely wear proof and warm. Stunning and so delicate: amazing gold, brown and a bit of green colors. Important:
natural latex or rubber soles :) fantastic!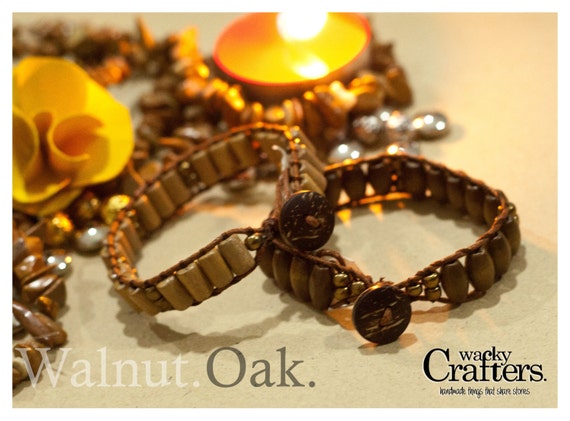 I really like this bracelet! It's so rare now to find a jewelery from wood - I think it's a wonderful material. I like the idea of oak and walnut (such strong trees, very meaningful) As the marker says 'the wood beads used on them are made of leftover woods' - very important!
And finally, here's the
Warm Autumn Glow treasury
- I love all the items, I adore the colors! Happy sales, everybody!