"A girl likes to be crossed a little in love now and then. It is something to think of"
― Jane Austen,
Pride and Prejudice
Pride and Prejudice - the amazing story
I have fallen in love (like so many before me) with the gorgeous characters and dialogues in this amazing book of Jane Austen. This is - for me - one of the best titles I have even read and... watched.
First - the book
I read it in Polish several times, before I was ready to try the original version. The language is quite difficult for a foreigner, but it is sooo worthwhile, just to sit with the google translator on your phone and go thru the book in English!
And the story... oh this is obvious, isn't it? Great love, fantastic female characters!
I think I am much like Charlotte Lucas, but fortunately, I've found mysefl a great hubby, :D
Next - the BBC miniseries
I did not start with the book, to tell you the truth. I started with the BBC series with Collin Firth starring as Mr. Darcy and Jennifer Ehle as Elizabeth. It is very close to the original (with all the dialogues) and it is simply a great piece of TV drama.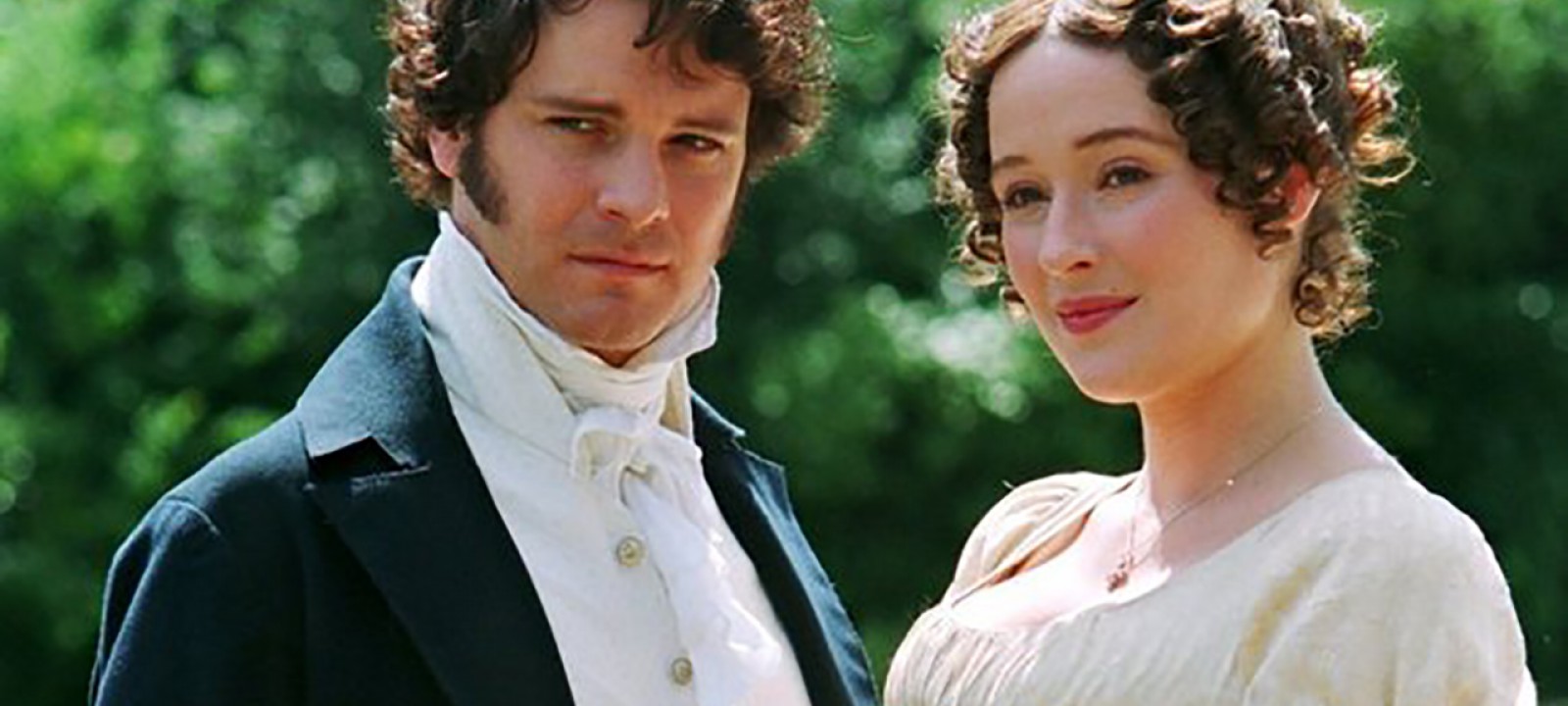 Elizabeth and Mr. Darcy from BBC Pride and Prejudice miniseries
Hey, I think you can easily find it on Youtube! :)
Then - the movie
Nooo... I mean, it's not to bad... but compared to the BBC production... I mean, just nooo...
Ok, to tell you the truth, the 2005 movie with Keira Knightley is much more dynamic and dramatic than the BBC series, and in this sense it is more modern... but it lacks of a certain calmness, patience and brightness of the BBC series and the book. For me, it is to much changed, maybe not the story, but the general feel to it.
Elizabeth and Mr. Darcy (nooo!) in 2005 Pride and Prejudice the movie


Next - fun mentions
In the pop-culture there are so many! My favorite is from the Big Bang Theory season 7 episode 4
The Raiders Minimalization, when Sheldon tries to destroy Pride and Prejudice for Amy. Short but sweet :)
Recently, I have heard almost a quote from the Pride and Prejudice in the second series of the Poldark history romance drama (the one "He is a gentleman and I am a gentleman's daughter).
Highly recommended, too!
Finally - Pride and Prejudice... and Zombies
Yes,
it did happen
.
First as a book - wouldn't recommend it. Then - as a PRETTY GOOD movie! Wow, I mean, wow! You might think this will be a total BS but it really works! Thanks to great acting, the Darcy's first proposal scene is just a masterpiece.
But you have to be OK with zombies, because there will be a lot!
Here's the trailer for you. Gross but in the end very satisfying movie! :D
Ok, and why I am writing about Pride and Prejudice?
Just to give you the taste of inspirations for my new scarf. It is half done, with gutta outline ready... and hopefully I will paint it in a few days.
So, yay for the Pride and Prejudice ... and silk scarfs ;)